Recently, my wife and I took our boys to the Avalon Airshow and we had a great time. We stayed in South Yarra, which had lovely views of Melbourne City.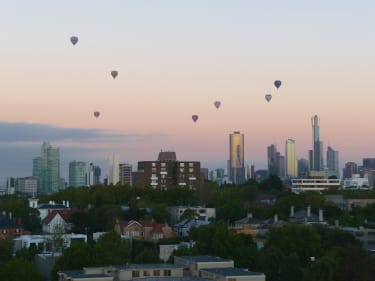 The food was wonderful too - the best coffee was from Elephant Stamp Espresso (Yarra St, South Yarra), my favourite food was a Kong Pau from Dainty Sichuan (Toorak Rd, South Yarra) that transported me back to Shanghai. My wife loved the Carbonara from Versachi's.
As for the Airshow, we had fun but the boys ran out of steam before the day was out so we missed out on some close-ups of the combined assault simulation that showed all the Australian Defence Force (ADF) aircraft in action. I saw it at the 2011 Airshow and it's one of the highlights - if you find yourself at an Avalon Airshow and there are ADF planes listed back-to-back on the program, chances are it's one of these simulations and you should make your way forward so you can get a good view.
Here's a few shots to give you a feel for the day. The whole album is available (23 photos) as is the 2011 Airshow Album (33 photos).
An F-22 static display: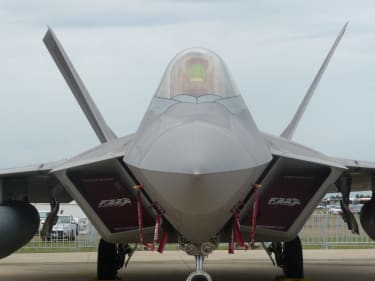 Formation flying by F-16s from the Singapore Air Force: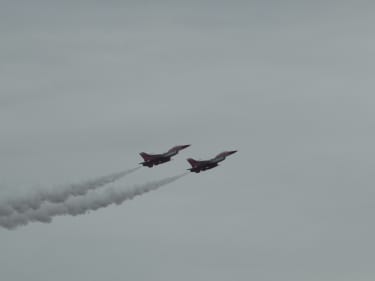 The KC-30 aerial refuelling plane (that flew later in the day):